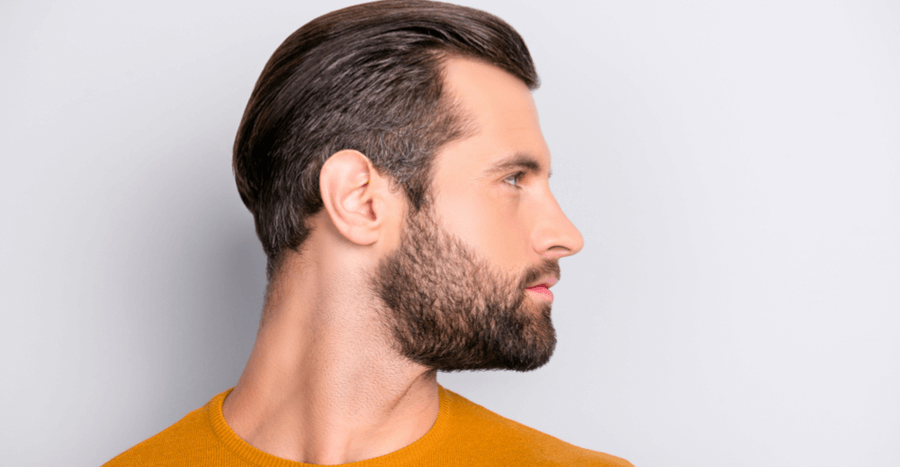 A rhinoplasty is a procedure that is notorious for being one of the most difficult to perform. There are many reasons why a patient may be unhappy with the appearance of their nose, which prompts them to get a rhinoplasty surgery to correct it. However, not every patient is satisfied with the results from their initial procedure. If you are someone who has received a rhinoplasty and is unhappy with your results, We here at Facial Plastic Surgery Clinic understand the sensitivity of this issue. Dr. Sule, a double board certified facial plastic surgeon located in Dallas Texas, can help address and correct your aesthetic concerns with a revision rhinoplasty procedure.
What is a Revision Rhinoplasty?
A revision rhinoplasty, also referred to as secondary rhinoplasty, or revision nose surgery, is a complex facial plastic surgery procedure designed to correct unwanted results from a primary nose job. Revision rhinoplasty surgery is for patients who are unhappy with the cosmetic results from their previous nose job, or for functional reasons, such as difficulty breathing. This procedure allows the individual to reshape their nose, and improve the cosmetic appearance that their previous surgery failed to deliver.
With his combination of unique experience and background, Dr. Sule has cultivated his exceptional ability to help people who are unsatisfied with a prior rhinoplasty surgery achieve their desired look. With a revision rhinoplasty, you can correct your unsatisfying results for a natural-looking and properly functioning nose.
Benefits
There are many benefits that a revision rhinoplasty can offer- that are similar to a primary rhinoplasty surgery, these include:
Improved facial symmetry

Corrected nasal function

Improved breathing

Increased confidence
What to Expect
During your one-on-one consultation with Dr. Sule, each detail and step of the procedure will be explained to ensure a complete understanding of the entire procedure process, desired outcome, and post-treatment care. Since an initial rhinoplasty procedure takes about one to two years to fully heal, Dr. Sule explains the importance of letting the nose fully heal before undergoing an additional surgery.


Contact Us
If you have had a primary rhinoplasty and are unhappy with the results, or are having trouble breathing as a result of a previous nose job, reach out to us here at Facial Plastic Surgery Clinic to learn more about what revision rhinoplasty surgery can do for you. Contact us today and schedule your consultation!