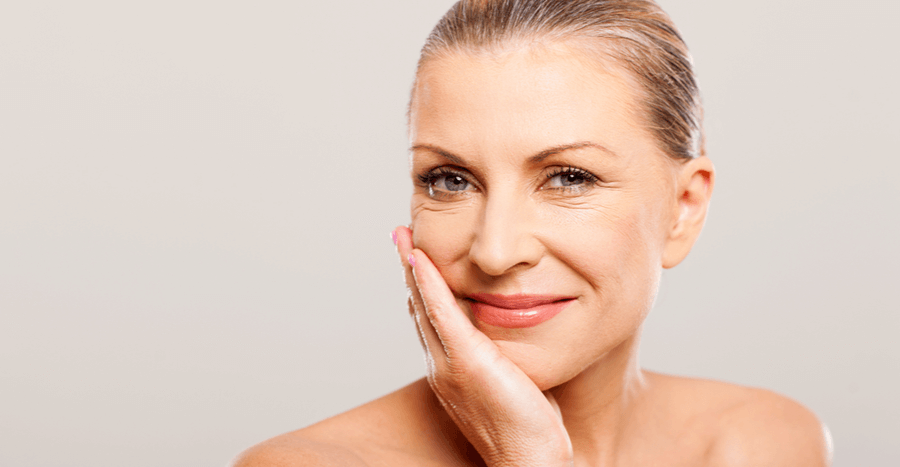 Are you unhappy with the results of a previous facelift procedure? Has the results of a previous facelift procedure disappeared? A facelift can provide patients with dramatic results, both good or bad. If you have undergone a facelift procedure and are unhappy with the results, Dr. Sule and the experienced staff here at Sule Plastic Surgery Clinic located in Dallas can help you achieve improved cosmetic results that are as naturally beautiful as you are. With a personalized revision facelift, you can reverse undesired procedure results, and reclaim a rejuvenated appearance.
What is a Revision Facelift?
A revision facelift is a corrective surgery that is performed with special care in order to correct previous undertreated, or overtreated, facelift procedures. It is designed to improve, and sometimes correct facelift results from a surgery performed by another doctor.
Patients who have an undertreated facelift, experience a reverse in the desired results from an initial facelift- causing the skin to droop again, wrinkles to appear, jowls, and loosen neck skin. An overtreated facelift can create an overdone appearance that causes the skin to appear too tight, with a hallowed facial contour. An overdone surgery often leaves patients with an unnatural look and may even cause scarring or distortions.
Benefits
There are many rejuvenating benefits this procedure can continue to correcting the flaws from a previous surgery. With Dr. Sule's expertise in corrective facial surgery, you can reclaim a more natural and youthful appearance. An unnatural "face-lifted" result can be impressively changed to a more natural, rejuvenated look, which more truly reflects your inner spirit. Revision facelift surgery can also refresh a fading facelift, and restore your facelift results. This includes smoothing away wrinkles and fine lines, tightening skin, and lifting sagging skin for subtle, yet noticeable results.
What to Expect
During your initial consultation, Dr. Sule will work with you one-on-one to discuss your concerns with your previous facelift procedure, as well as your aesthetic desires for a revision facelift. Based on your examination and expected results, Dr. Sule can determine if you are a proper candidate for this procedure. If you do qualify for a revision facelift, a realistic and personalized treat plan can be established that is tailored to you and your specific needs.
Contact Us
If you are unhappy with your results from a previous facelift procedure, and you believe that you are a candidate for a revision facelift surgery, reach out to us here at Sule Plastic Surgery Clinic located in Dallas, or call our office at (972) 960-2950 to learn more. Contact us today and schedule your consultation towards a rejuvenated and younger-looking you!