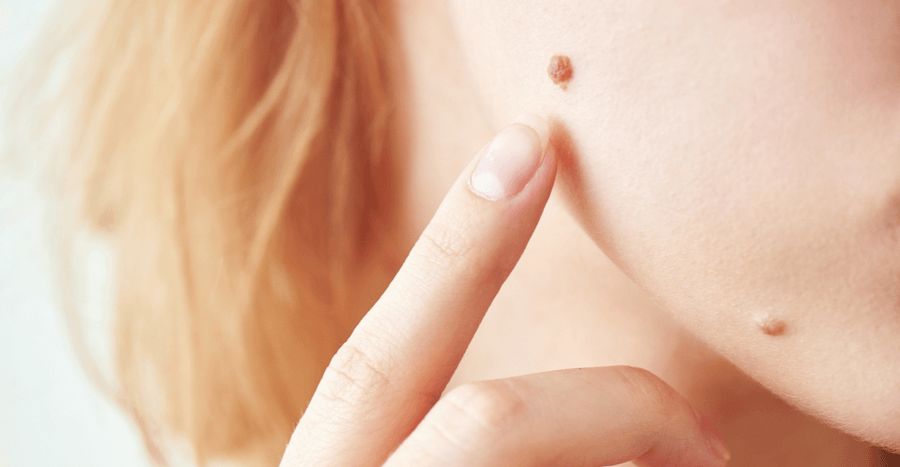 Do you have a pesky mole or a bump on your skin that worries you or is just plain annoying? Many patients are unaware that surgical excision of these lesions is very simple and easy and can be performed in the comfort of the office setting under local anesthetic in typically under half an hour with mole removal. 
Not only can these skin lesions be bothersome and unsightly, but also, some may even be harmful if left unattended and unevaluated. Sometimes a lesion may even require a biopsy to be sent to a pathology lab for examination and Sule Plastic Surgery uses the same lab trusted by the Medical City Hospital. In the situation of a suspicious lesion, your health or medical insurance provider may even cover the mole removal or lesion removal procedure.
Dr. Sule Board Certified Facial Plastic Surgeon
Dr. Sule, as a board certified facial plastic surgeon, is not only qualified to assess and evaluate these lesions, he can also remove them safely and effectively with excellent cosmetic results and minimal or no noticeable scarring. So don't trust your mole or lump to just any physician, trust your facial plastic surgeon, Dr. Sule. Dr. Sule accepts all major medical insurance and our staff would be happy to predetermine any costs and co-insurance payments for you prior to scheduling your procedure.
Your Next Step
If you have any questions about Mole removal or Lesion removal surgery, please call our office at (972) 960-2950 to arrange an appointment with Dr. Sule.
Absolutely the best! Would never use anyone else! Amazing skill!
by MP
Jan29,2022
Can't say enough great things about Dr. Sule and his staff. Amazing results and the best care anyone can hope for. If anyone is considering doing any work on their face or sinus surgery like I needed he is definitely who you should use. The skill and patience of this Dr. is nothing short of amazing. So happy with my results I can breathe again and love the work he also did on my eyes. Thrilled with all my results and with my care. Thank you!
Category: reveiws
Great results
by Brian Sanford
Aug13,2019
Great experience. Great result. Originally, I needed reconstructive nose surgery after a mohs procedure. I requested a neck lift, too. Glad I chose Dr. Sule.
Category: reveiws
Thank You Again
by J.S.
Nov 9,2018
I wanted to thank you and tell you what a beautiful job you did on my surgery. My eyes look great. You did exactly what I asked for. You and yourstaff made it such a great experience.
Category: reveiws
Amazing Experience
by K.N.
Nov 9,2018
I wanted to thank you so much. My nose looks great. Your work is some of the most natural and beautiful I have seen.
Category: reveiws
Thank You
by E.P.B.
Nov 9,2018
I'm just wanted to thank you for doing a great job. My face looks amazing. I have NEVER looked better.
Category: reveiws
Powered by Crystal Clear Digital Marketing Reviews