Hospital Privileges- Safety First
When choosing your facial plastic surgeon, consider this: Hospitals maintain the highest standards when granting physicians the privilege to work in their facilities, and, therefore, all physicians allowed to perform procedures in these institutions have undergone a rigorous application and credentialing process. To provide the highest standard of care and safety to his patients, Dr. Sule has maintained hospital privileges to perform all facial plastic, reconstructive, ENT, and head and neck surgeries at the most prestigious hospital systems and surgery centers in Dallas: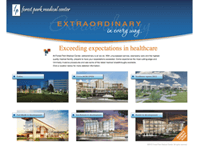 Forest Park Medical Center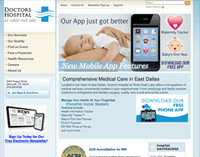 Doctor's Hospital at White Rock Lake
Dr. Sule not only has privileges but maintains his status as an active duty staff at both the Presbyterian Hospital of Dallas and Medical City of Dallas.
Absolutely the best! Would never use anyone else! Amazing skill!
by MP
Jan29,2022
Can't say enough great things about Dr. Sule and his staff. Amazing results and the best care anyone can hope for. If anyone is considering doing any work on their face or sinus surgery like I needed he is definitely who you should use. The skill and patience of this Dr. is nothing short of amazing. So happy with my results I can breathe again and love the work he also did on my eyes. Thrilled with all my results and with my care. Thank you!
Category: reveiws
Great results
by Brian Sanford
Aug13,2019
Great experience. Great result. Originally, I needed reconstructive nose surgery after a mohs procedure. I requested a neck lift, too. Glad I chose Dr. Sule.
Category: reveiws
Thank You Again
by J.S.
Nov 9,2018
I wanted to thank you and tell you what a beautiful job you did on my surgery. My eyes look great. You did exactly what I asked for. You and yourstaff made it such a great experience.
Category: reveiws
Amazing Experience
by K.N.
Nov 9,2018
I wanted to thank you so much. My nose looks great. Your work is some of the most natural and beautiful I have seen.
Category: reveiws
Thank You
by E.P.B.
Nov 9,2018
I'm just wanted to thank you for doing a great job. My face looks amazing. I have NEVER looked better.
Category: reveiws
Powered by Crystal Clear Digital Marketing Reviews