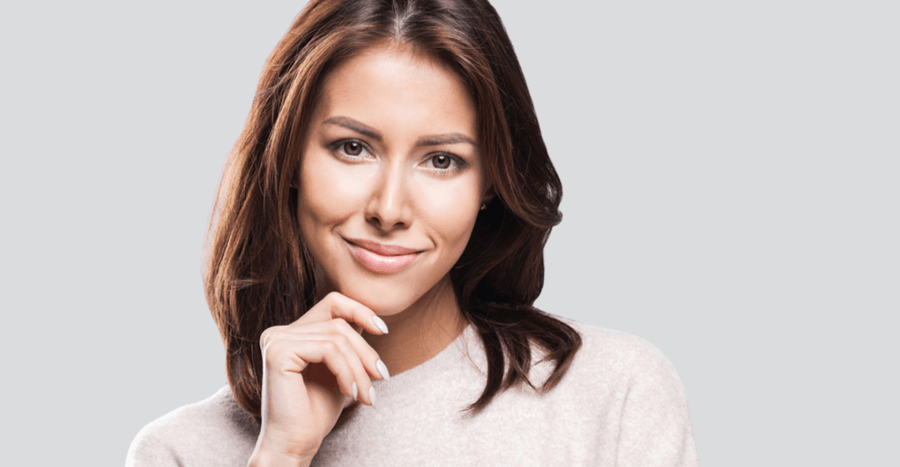 Minimally invasive facial plastic surgery is really an umbrella term that can be applied to a broad range of minor cosmetic procedures. Often times, cosmetic refinements are needed that can be accomplished by smaller incisions and less invasive techniques.
Platysmoplasty
Another common procedure in this category address the bands sometimes seen in the midline of the neck. The vertical bands that extend from under the chin to the base of the neck are caused by the neck muscle called the platysma. Botox can be injected into the muscle to temporarily reduce the appearance of these bands. This is a simple in office procedure that requires no anesthesia and allows you to get right back to your normal activities. When this is not effective, it is possible to do a minimally invasive procedure where a small incision is made under the chin and the bands are sutured together best platysmaplasty. This simple procedure can effectively remove the neck bands permanently.
Non-Surgical Rhinoplasty
An alternative to undergoing a surgical nose job, the non-surgical rhinoplasty is a quick 30 minute procedure that can improve the aesthetics of the nose. The procedure is not for everyone. It cannot shrink a large nose or narrow wide nostrils, for example. The procedure can, however, make a bumpy nose look smaller by camouflaging the bumps and straightening the profile. Dr. Sule can also make a crooked nose look straighter, raise a droopy tip and correct contour irregularities from post surgical rhinoplasty scarring. Correcting these imperfections makes the nose more symmetric and in harmony with the rest of the face. This technique can be used on Asian and African American patients to raise the bridge and define the tip. It works very well to give significant augmentation, while still looking natural.
Lower Lid Pinch
As another minimal surgical procedure we perform is the lower lid pinch. We commonly find younger patients in the 30-40 year age range complaining of excess skin or bags under the eyes, however, upon examination, it is determined that there is not enough excess skin to warrant a full lower lid lift or blepharoplasty. In these cases, Dr. Sule performs a minimally invasive lower lid pinch, an in office procedure which involves a very small incision in the lower lid and removal of the excess tissue under local anesthetic with light sedation. It is this attention to detail and outside the box thinking that Dr. Sule personally designs each surgery using state of the art surgical techniques to achieve the best aesthetic outcomes for his patients. Minimally invasive facial surgery techniques have many patient advantages including: small and virtually invisible incisions, less bruising, less swelling, more rapid recovery and return to normal activity, and natural appearing, rejuvenated results. The surgery is done as an outpatient procedure.
Contact Us to Learn more about this procedure.


Absolutely the best! Would never use anyone else! Amazing skill!
by MP
Jan29,2022
Can't say enough great things about Dr. Sule and his staff. Amazing results and the best care anyone can hope for. If anyone is considering doing any work on their face or sinus surgery like I needed he is definitely who you should use. The skill and patience of this Dr. is nothing short of amazing. So happy with my results I can breathe again and love the work he also did on my eyes. Thrilled with all my results and with my care. Thank you!
Category: reveiws
Great results
by Brian Sanford
Aug13,2019
Great experience. Great result. Originally, I needed reconstructive nose surgery after a mohs procedure. I requested a neck lift, too. Glad I chose Dr. Sule.
Category: reveiws
Thank You Again
by J.S.
Nov 9,2018
I wanted to thank you and tell you what a beautiful job you did on my surgery. My eyes look great. You did exactly what I asked for. You and yourstaff made it such a great experience.
Category: reveiws
Amazing Experience
by K.N.
Nov 9,2018
I wanted to thank you so much. My nose looks great. Your work is some of the most natural and beautiful I have seen.
Category: reveiws
Thank You
by E.P.B.
Nov 9,2018
I'm just wanted to thank you for doing a great job. My face looks amazing. I have NEVER looked better.
Category: reveiws
Powered by Crystal Clear Digital Marketing Reviews