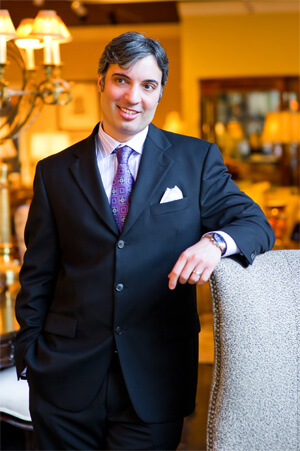 Dallas Facial Plastic Surgeon Dr. Sandy Sule was born in Ruston, Louisiana. He is double board certified by the American Board of Facial Plastic and Reconstructive Surgery and the American Board of Otolaryngology. He specializes in plastic surgery of the Face, Nose, Eyes, Neck and Scalp.
Dr. Sule is a member of Tau Beta Pi and graduated summa cum laude from Tulane University. He became a member of Alpha Omega Alpha, an exclusive medical honor society and graduated from the University of Alabama School of Medicine with cum laude honors. Following medical school, Dr. Sule completed six additional years of surgical training which focused exclusively on the head and neck.
Dr. Sule spent the first five years concentrated on the study of head and neck diseases in the Department of Otolaryngology-Head and Neck Surgery at Henry Ford Medical Center-highly regarded and consistently rated as one of the best by U.S. News and World Reports. He was then selected to complete a highly competitive American Academy of Facial Plastic and Reconstructive Surgery Fellowship in Birmingham, Alabama under Daniel E. Rousso, M.D., F.A.C.S.
Dr. Sule approaches plastic surgery as a means of contributing to his patient's quality of life by improving their appearance and thus enhancing their self image through facial surgery. Patient's specific desires to look and feel better must be understood thoroughly. Dr. Sule believes that through friendly discussion, he can gain this necessary understanding, as well as, establish a professional yet caring relationship. Dr. Sule believes a happy, well-informed patient before surgery means a happy patient after surgery.
Absolutely the best! Would never use anyone else! Amazing skill!
by MP
Jan29,2022
Can't say enough great things about Dr. Sule and his staff. Amazing results and the best care anyone can hope for. If anyone is considering doing any work on their face or sinus surgery like I needed he is definitely who you should use. The skill and patience of this Dr. is nothing short of amazing. So happy with my results I can breathe again and love the work he also did on my eyes. Thrilled with all my results and with my care. Thank you!
Category: reveiws
Great results
by Brian Sanford
Aug13,2019
Great experience. Great result. Originally, I needed reconstructive nose surgery after a mohs procedure. I requested a neck lift, too. Glad I chose Dr. Sule.
Category: reveiws
Thank You Again
by J.S.
Nov 9,2018
I wanted to thank you and tell you what a beautiful job you did on my surgery. My eyes look great. You did exactly what I asked for. You and yourstaff made it such a great experience.
Category: reveiws
Amazing Experience
by K.N.
Nov 9,2018
I wanted to thank you so much. My nose looks great. Your work is some of the most natural and beautiful I have seen.
Category: reveiws
Thank You
by E.P.B.
Nov 9,2018
I'm just wanted to thank you for doing a great job. My face looks amazing. I have NEVER looked better.
Category: reveiws
Powered by Crystal Clear Digital Marketing Reviews